Smart Asses
Play
1.5 hrs
October 14, 2012 7:30 pm Sunday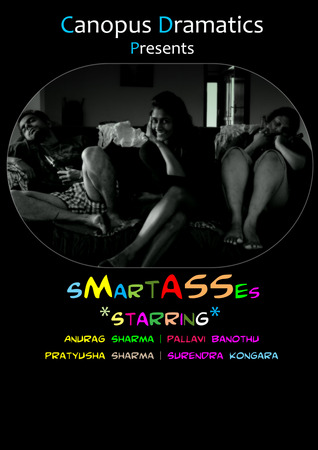 SmartAsses is a comical play about three flatmates who flunk Uni and live on beer and Pizza and are out of work. When the girl, Chantelle, leaves with her boyfriend, George and Jane cross all lines to woo her back including sabotaging her relationship.
Organizer
Canopus Dramatics, Illusionist Motion Pictures
Illusionist Motion Pictures is a Registered Entertainment Company,Dedicated Towards Film Making and Theater.We make Films,conduct Theater Plays Offer Services towards Documentaries, Ad Films & Corporate Films Too.