Resistance: Music as Politics
Discussion
2.0 hrs
March 11, 2020 7:00 pm Wednesday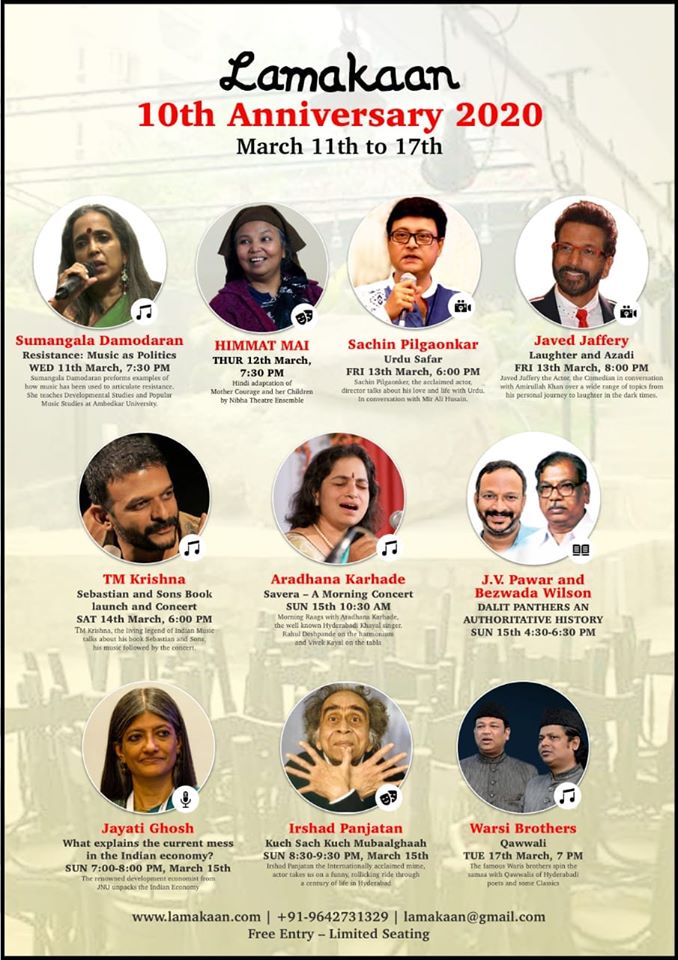 Resistance: Music as Politics
Sumangala will present, through music, some examples of how music has been used to articulate resistance to the existing social and political order in different parts of the country from the 1940s to the present. Attempt is to point towards the aestheic as well as the political-social dimensions of the music of resistance in our country and also situate it in terms the influences that have been pivotal in the emergence of the music.
She teaches Developmental Studies and Popular Music Studies at Ambedkar University.
Organizer
Lamakaan An Open Cultural Space
Lamakaan An Open Cultural Space This event is part of Lamakaan's 10th Anniversary Celebrations (from 11th March to 17th March of 2020). Lamakaan is Hyderabad's Independent, Open Cultural Center devoted to promotion of inclusiveness, liberal ideas through Literature, Music, Performances, Discussions, Theatre, Workshops, Exhibitions.