DAANT PARWAH (TOOTH CARE)-FILM
Movies
1.0 hrs
January 28, 2020 8:00 pm Tuesday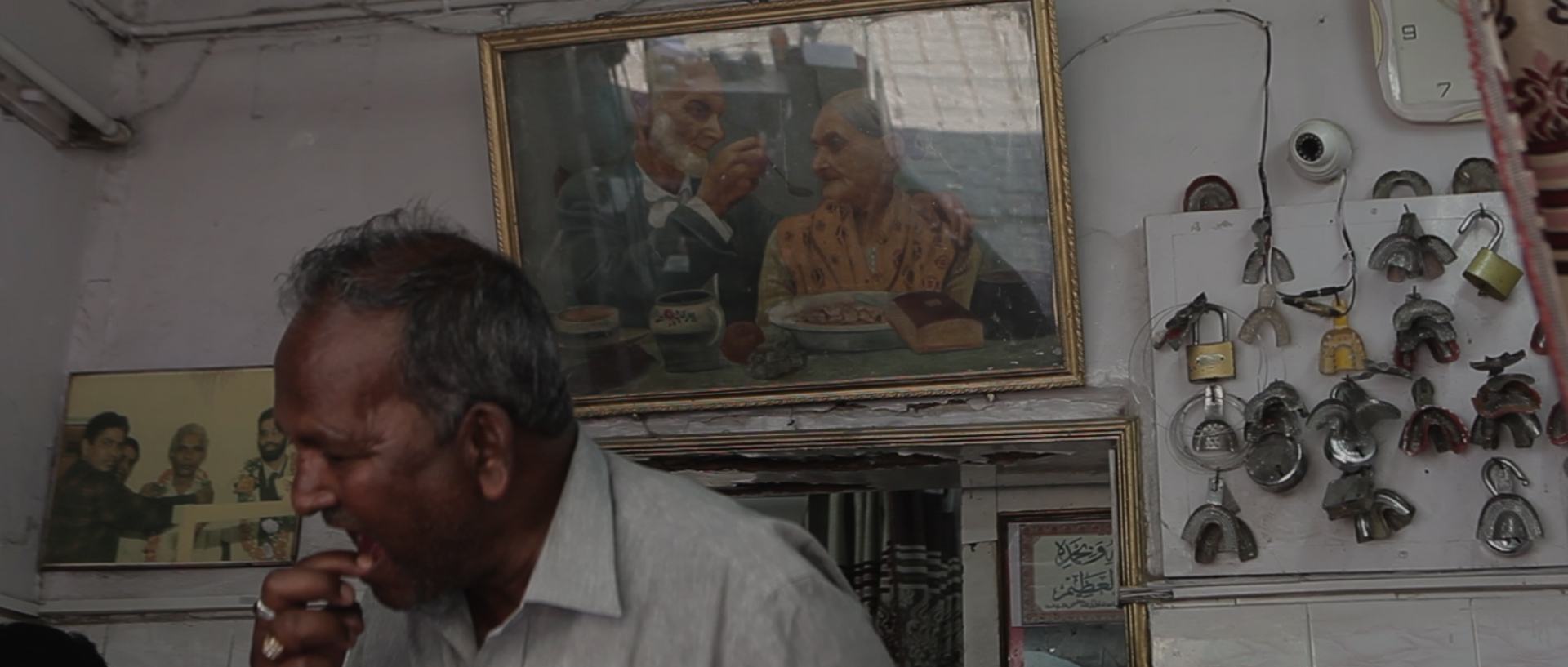 Short documentary film screening and Q&A at Lamakaan Date/Time: 28/01/2020 at 8:00 pm
DAANT PARWAH / దంత సంరక్షణ / TOOTH CARE
Directed and Produced by Sahil Jagasia Language: Hindi/Telugu/Dakhini Duration: 25 minutes Free Entry
Synopsis: In Telanaga(India), Hyderabad's old city is a living display of age old crafts and craftsmen. One such unlikely practice found at Telephone Exchange Road, East of Charminar is the sculpting of dentures.Since the establishment of the first clinic in 1904 by Mohd. Dilawar Ali, the dentist street of Charminar has evolved into a space offering devoted tooth care to lesser privileged patients. Following the routine of three technicians at work in their workshops, Daant Parwah depicts an ageing street and its antique occupation. Filmed through an observational lens - the documentary offers a peek into the a few patients' fleeting anxieties of teeth fitting and a tender quest to retain their social and physical identity attached with a functional set of teeth.
*Kindly note that the screening will begin at 8:15 pm followed by a Q&A with the director. We look forward to seeing you there!
Featuring: Mohd. Jaffer [Fine Dental Clinic] Mohd. Hashim [Zachar Ali Clinic] Syed Assad [Shoukath Ali Clinic] Sheikh Abbas [Mahmood Ali Clinic] Dr. Syed Taikuddin [Fine Dental Clinic] Mohd. Mohmin Ali [Grandson of Mohd. Dilawar Ali]
Transcription [Telugu]: Sanjana Reddy Associate editor: Sanjana Reddy
Directed, filmed and edited by Sahil Jagasia
Organizer
Sahil Jagasia
Sahil Jagasia is a filmmaker and photographer based in Mumbai, India. Daant Parwah is his first short film.