Trends in Southern Cinema
Discussion
1.5 hrs
February 25, 2020 8:00 pm Tuesday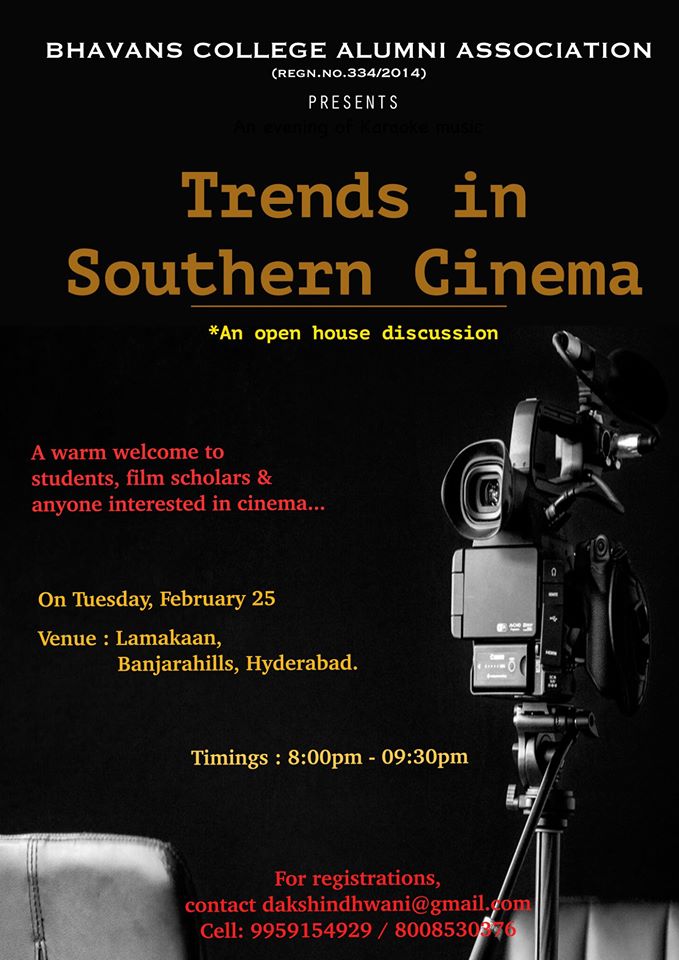 It has been a roller coaster 21st century for south Indian cinema in the first two decades of the millennium. We media students of Bhavan's College of Communication and Management would present a discussion on the ebbs and tides the four southern film industries have faced. This is proposed to be the first of a series to be held every month which is aimed at being informative and comprehensive. Entry is free for all cinema lovers irrespective of age and gender.
Organizer
Bhavan's College Alumni Association
Bhavan's College Alumni Association Our group is one that of mass media students who are also qualified in allied aspects of the profession like Theatre, Cinema and Literature. Over the past few years, we have independently and inter-dependently completed a lot of assignments in the film and advertising fields for both corporate and public service sectors. At Lamakaan, our members have been featured in independent theatre productions, lecture sessions, musical evenings and also orientation sessions on media and short film screenings for the past 5-6 years.