Javed Jaffery – Laughter & Azadi
Talk
1.5 hrs
March 13, 2020 8:00 pm Friday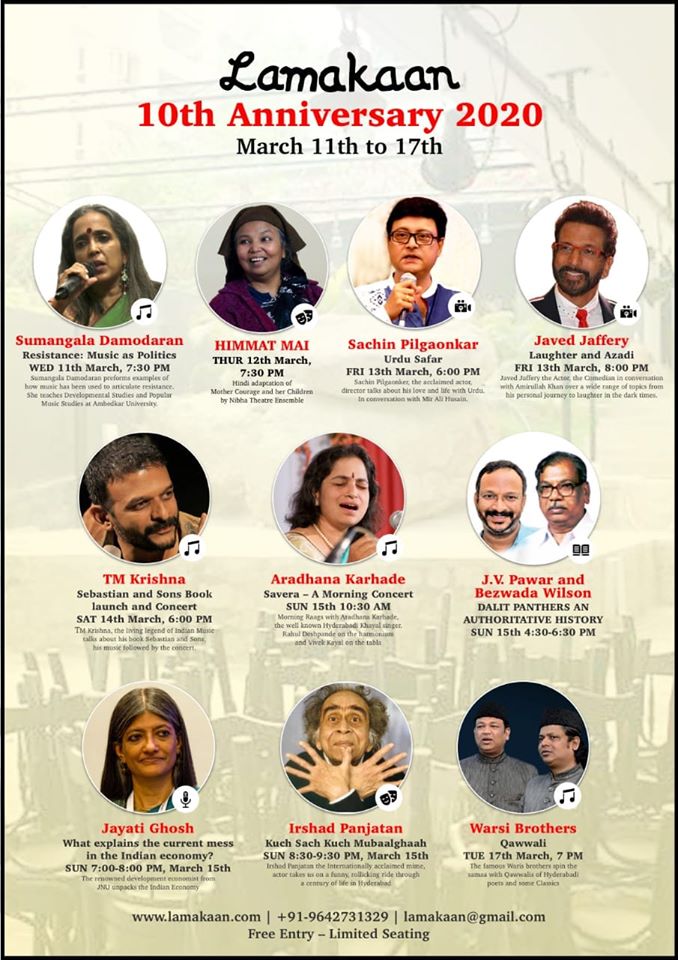 Javed Jaffery – Laughter and Azadi
Javed Jaffery the Actor, the Comedian, the activist in conversation with Amirullah Khan over a wide range of topics from his personal journey to laughter in the dark times.
Organizer
Lamakaan An Open Cultural Space
: Lamakaan An Open Cultural Space This event is part of Lamakaan's 10th Anniversary Celebrations (from 11th March to 17th March of 2020). Lamakaan is Hyderabad's Independent, Open Cultural Center devoted to promotion of inclusiveness, liberal ideas through Literature, Music, Performances, Discussions, Theatre, Workshops, Exhibitions.