Savera–A Morning Concert
Music
1.5 hrs
March 15, 2020 10:30 am Sunday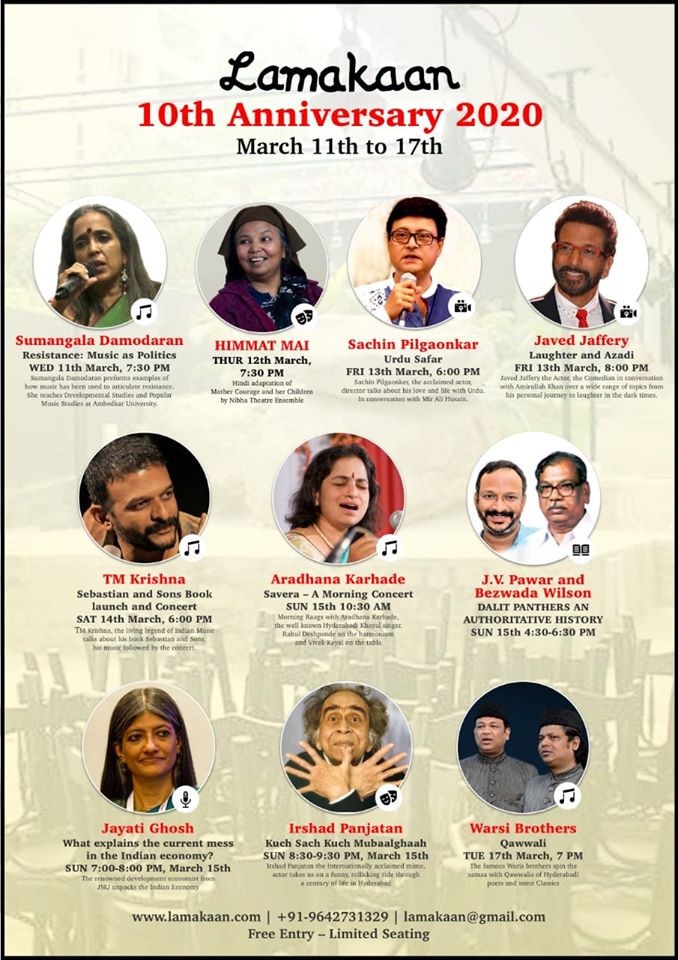 Savera – A Morning Concert with Aradhana Karhade
Morning Raags with Aradhana Karhade, the well known Hyderabadi Khayal singer. Rahul Deshpande on the harmonium and Vivek Kayal on the tabla.
Organizer
Lamakaan An Open Cultural Space
Lamakaan An Open Cultural Space This event is part of Lamakaan's 10th Anniversary Celebrations (from 11th March to 17th March of 2020). Lamakaan is Hyderabad's Independent, Open Cultural Center devoted to promotion of inclusiveness, liberal ideas through Literature, Music, Performances, Discussions, Theatre, Workshops, Exhibitions.