Baithak: A Hindustani Classical
Music
1.5 hrs
March 12, 2022 8:00 pm Saturday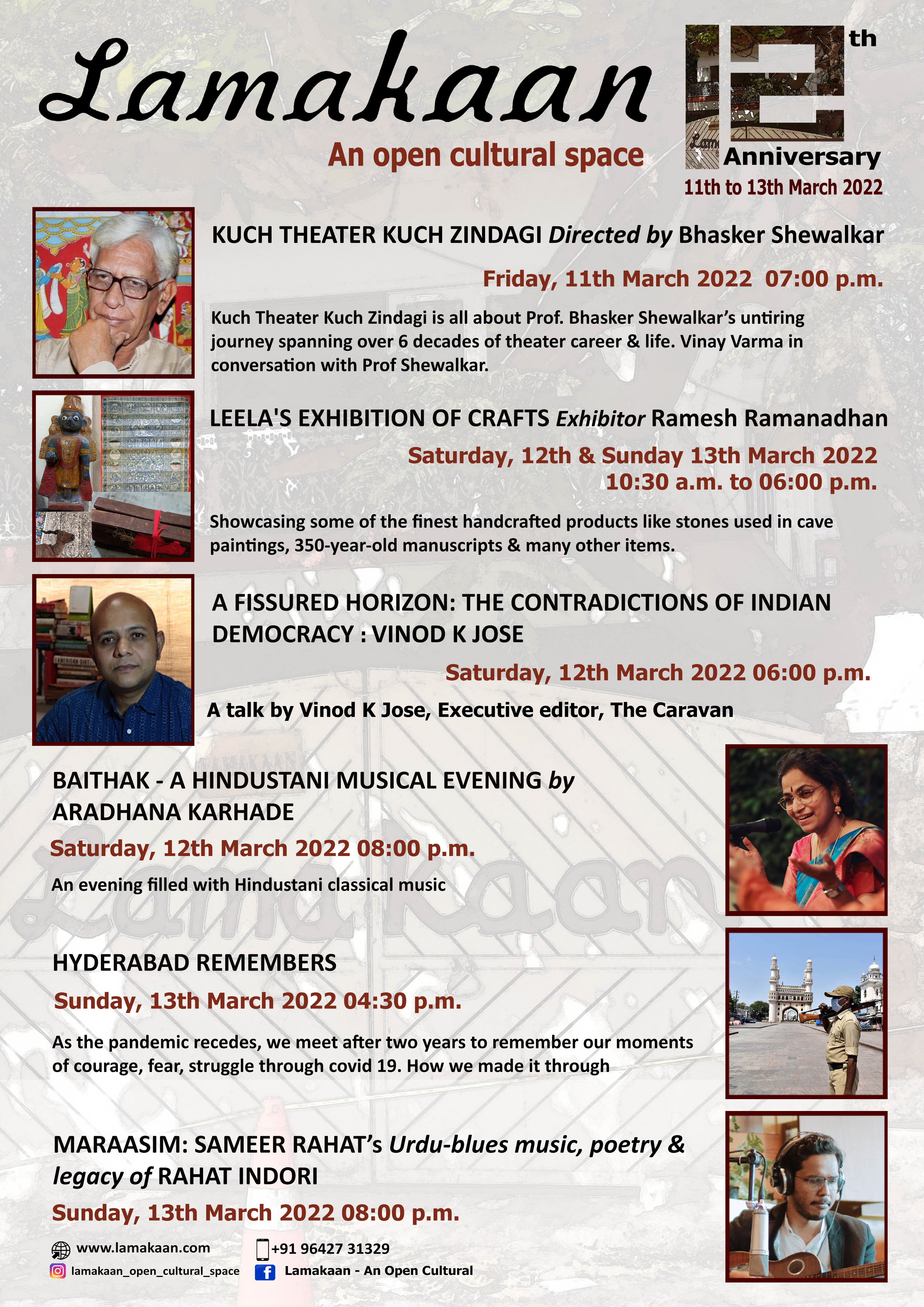 On the occasion of Lamakaan's 12th Anniversary, Aradhana Karhade brings an evening filled with Hindustani Classical Music performance. Aradhana Karhade A Khayal singer and music teacher based in Hyderabad is also a student of Vasantrao Rajurkar. She studied under from mother the Late Smt. Usha Karhade then from her father the Late Dr. N. K. Karhade. She has given many memorable performances in Hyderabad, Maharashtra, Delhi, Belgaum, and Mumbai. A student of Akhil Bharatiya Gandharva Maha Vidhyalaya, she stood 1st in the All India Sangeet Alankar Exam. She's a B-High Grade Artists of All India Radio.
Entry is Free & Open to All!!!
Organizer
Lamakaan
Lamakaan: A Open Cultural Space. This event is part of Lamakaan's 12th Anniversary Celebrations (from 11th March to 13th March of 2022). Lamakaan is Hyderabad's Independent, Open Cultural Center devoted to the promotion of inclusiveness, liberal ideas through Literature, Music, Performances, Discussions, Theatre, Workshops, Exhibitions.