Leela's Exhibition of Crafts
Exhibition
7.5 hrs
March 13, 2022 10:30 am Sunday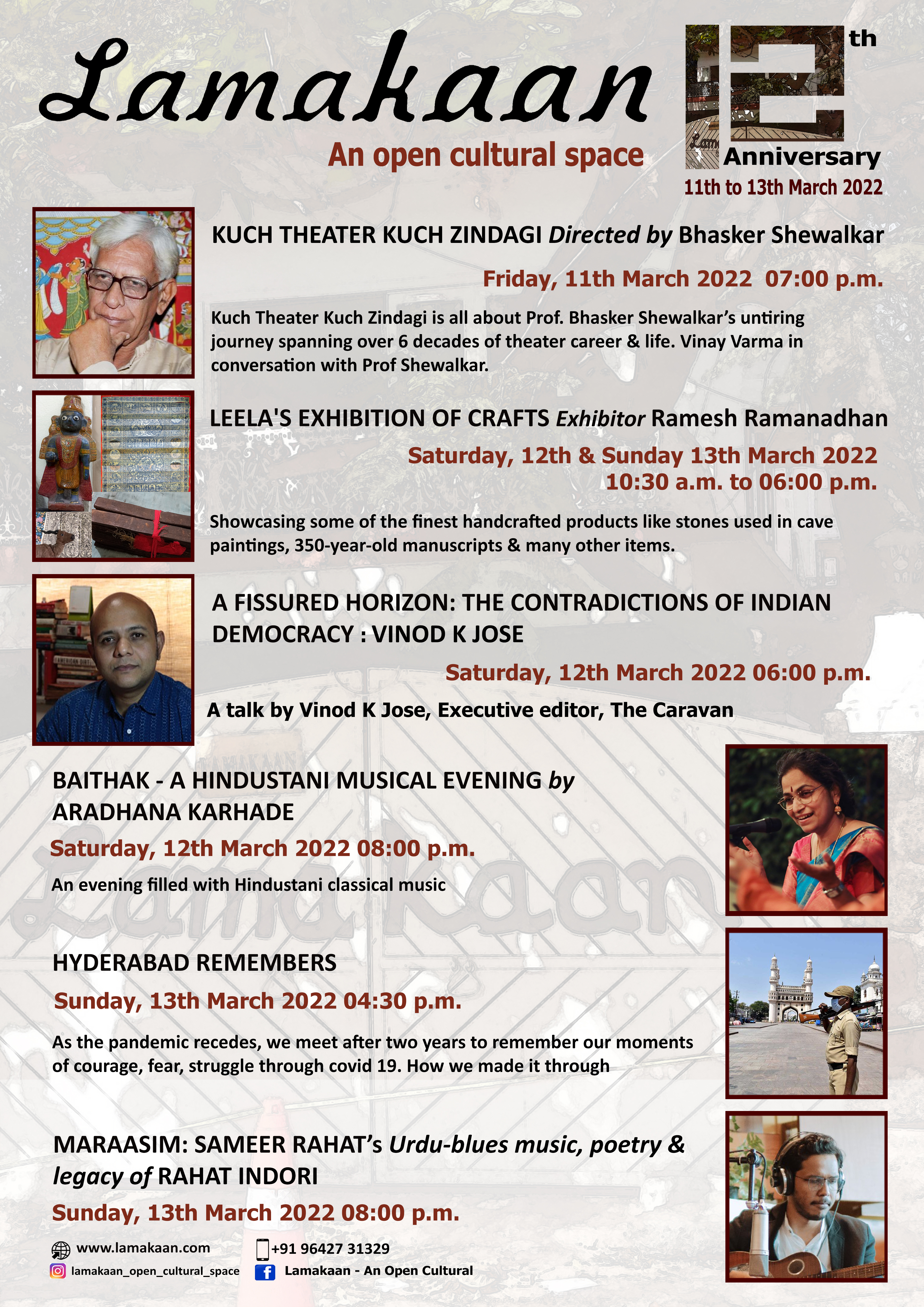 2-DAY LEELA'S EXHIBITION OF CRAFTS Showcasing one of the finest handcrafted products like stones used in cave paintings, or 350-year-old manuscripts and finest handlooms and handicrafts from different parts of India which are 60-120 years old. More than 160 shades of natural dyes are also being exhibited.
Exhibitor: Ramesh Ramanadhan
Entry is Free & Open to All!!!
Organizer
Lamakaan
Lamakaan: A Open Cultural Space. This event is part of Lamakaan's 12th Anniversary Celebrations (from 11th March to 13th March of 2022). Lamakaan is Hyderabad's Independent, Open Cultural Center devoted to the promotion of inclusiveness, liberal ideas through Literature, Music, Performances, Discussions, Theatre, Workshops, Exhibitions.