Haemolymph Film Screening
Movies
2.0 hrs
May 26, 2022 7:30 pm Thursday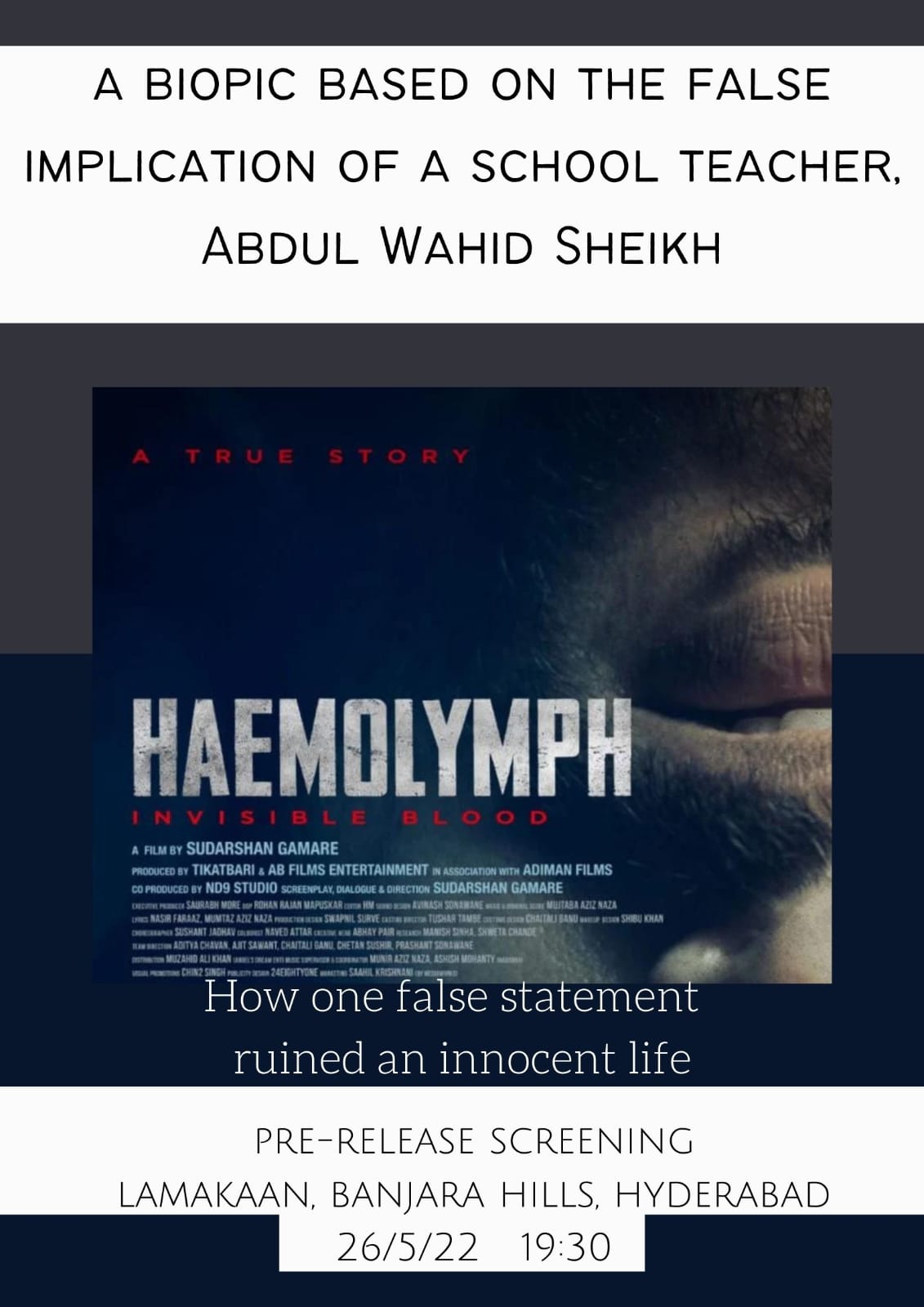 The film, helmed by debutant director and writer Sudarshan Gamare, is based on the false implication of a school teacher named Abdul Wahid Shaikh and it showcases how it ruined his life, how an innocent school teacher gets falsely accused and how his and his family's life is turned upside down.
The film is being released on 27th May 2022.
The premiere screening will be held on 26th May followed by a discussion with the film director Sudarshan Gamare.
Organizer
Lamakaan
Lamakaan is an inclusive cultural space that promotes and presents the best of arts, literature, theatre, debate and dialogue with a commitment to being open and accessible.