Mriga Sira - the deer head
Discussion
1.5 hrs
June 08, 2022 5:00 pm Wednesday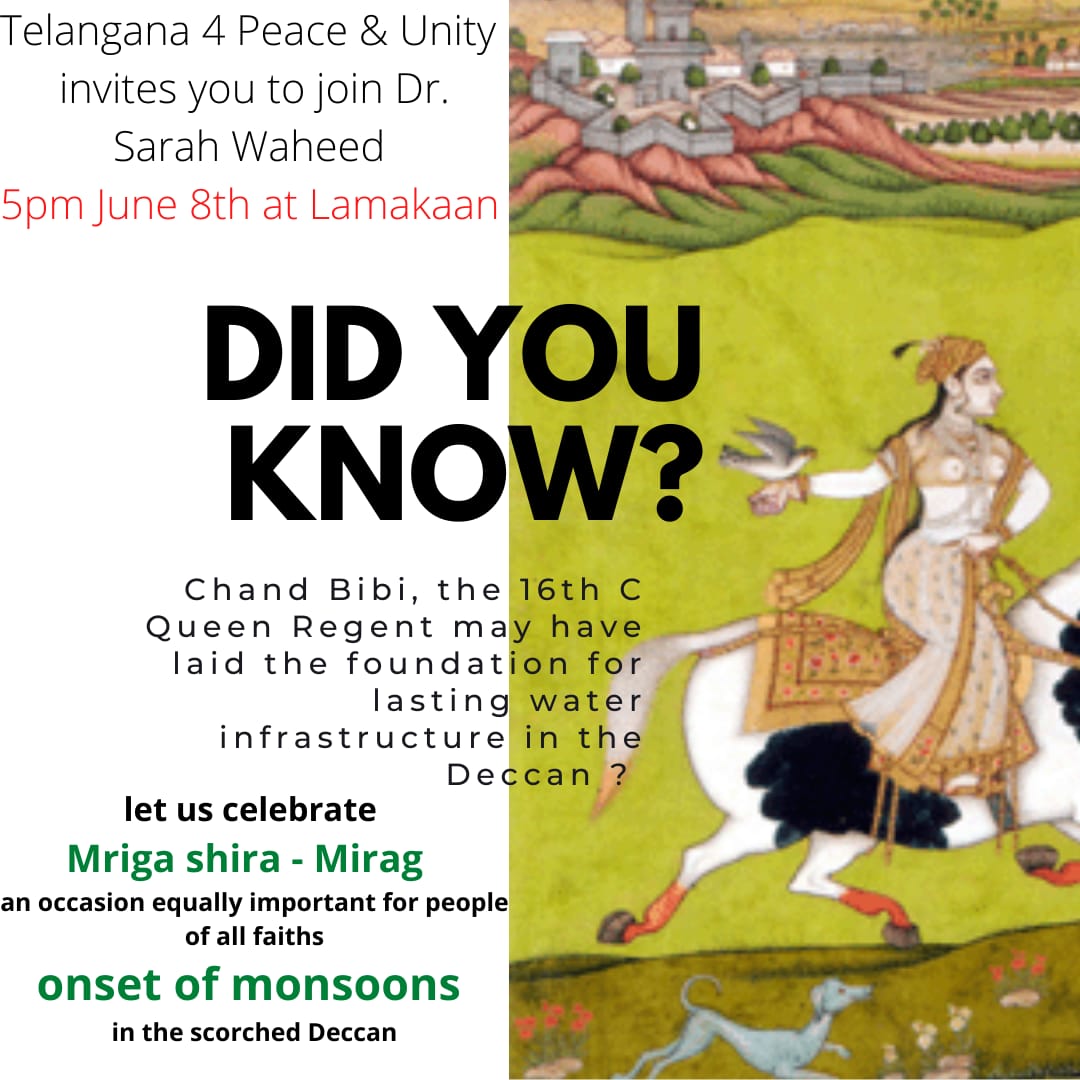 Mriga Sira - the deer head - Mirag, Mirg, Marag as it is called in Hyderabad is an important date in the solar calendar of agriculture. Year after year, that day - June 7th ( shifted by a day in this century to June 8th), we expect the first monsoon shower.
Vegetarians mark the day with eating hing with jaggery. Others line up at the vendors to buy fish (usually murrel).
Mohd quli Qutb Shah, the founder of Hyderabd is said to have composed five songs to celebrate the day.
Let's meet at Lamakaan on June 8th between 5 and 6:30 pm to listen to Dr. Sarah Waheed share her recent work tracing legacies of 16th century queen regent Chand Bibi and her mark on water systems on the Deccan.
We are of course free to talk about kings and cabbages and secularism too.
Organizer
Lamakaan
Lamakaan is an inclusive cultural space that promotes and presents the best of arts, literature, theatre, debate and dialogue with a commitment to being open and accessible.