Pagla ghoda
Play
1.5 hrs
July 30, 2022 8:00 pm Saturday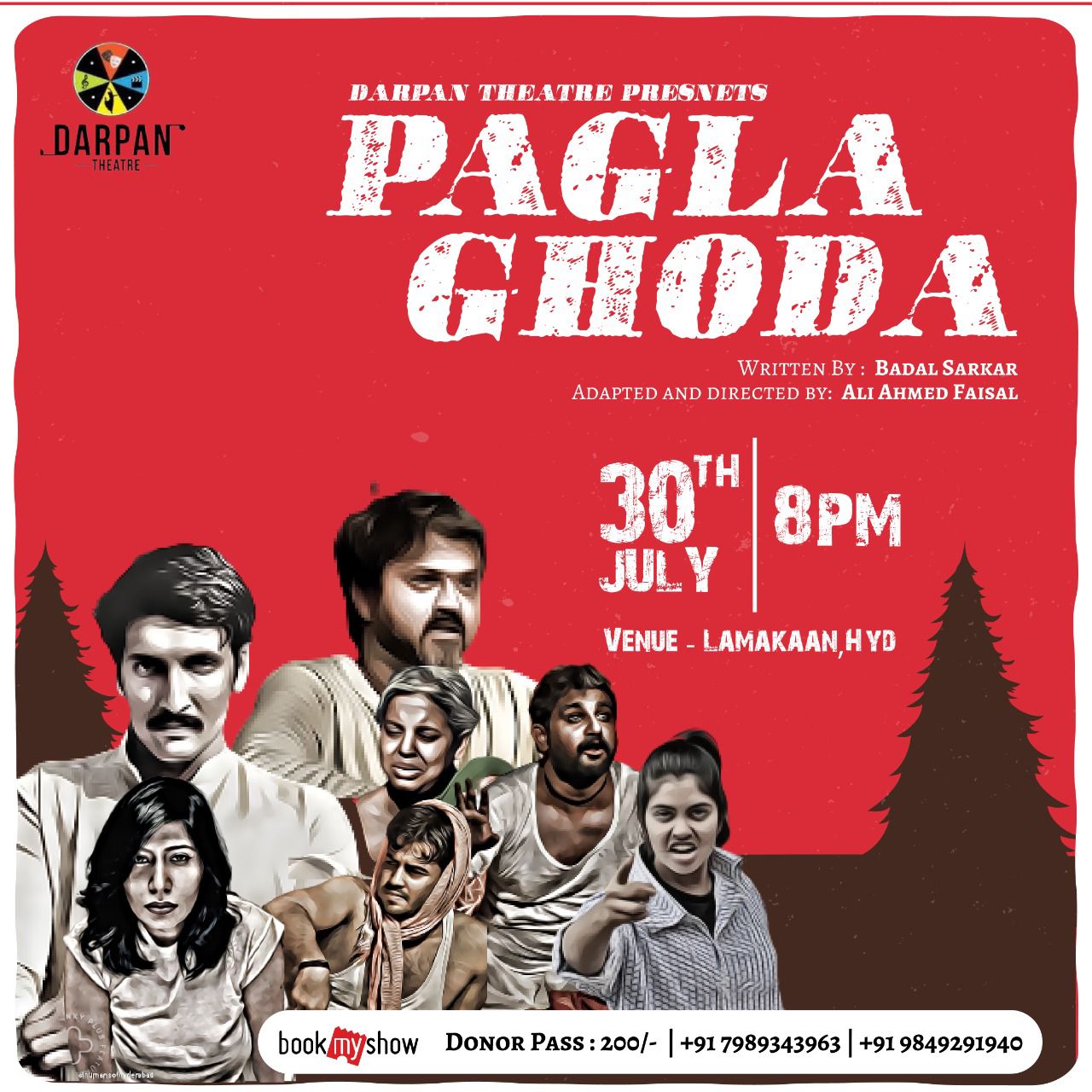 Written by Badal Sarkar in the 1960s and adapted and directed by Ali Ahmed, Pagla Ghoda revolves around four men from different walks of life as they sit through the night at a crematorium, playing cards, drinking and sharing their own stories while an unknown girl burns on the pyre.
As they sit at the crematorium ground, discussing the mystery of the young woman's death, secrets from their past gradually come to the forefront and their ramblings soon turn poignant as they reveal their individual stories of loss and pain.
Pagla Ghoda holds a mirror for us to reflect on and shows how patriarchy affects both genders in different ways. And how cumulatively, it damages society as well.
As the play unfolds, it portrays, 'Pagla Ghoda' or 'Mad Horse' as a metaphor for the rush of blood in our veins, of lost chances and vague morals, of individual cowardice and collective will to uphold the dichotomies and sustain the injustices meted towards women. Pagla Ghoda raises a few questions that will haunt you even after the play is over
Organizer
Darpan theatre
Darpan theatre started in 2012