Rashomon: screening & Discussion
Movies
2.5 hrs
August 05, 2022 7:00 pm Friday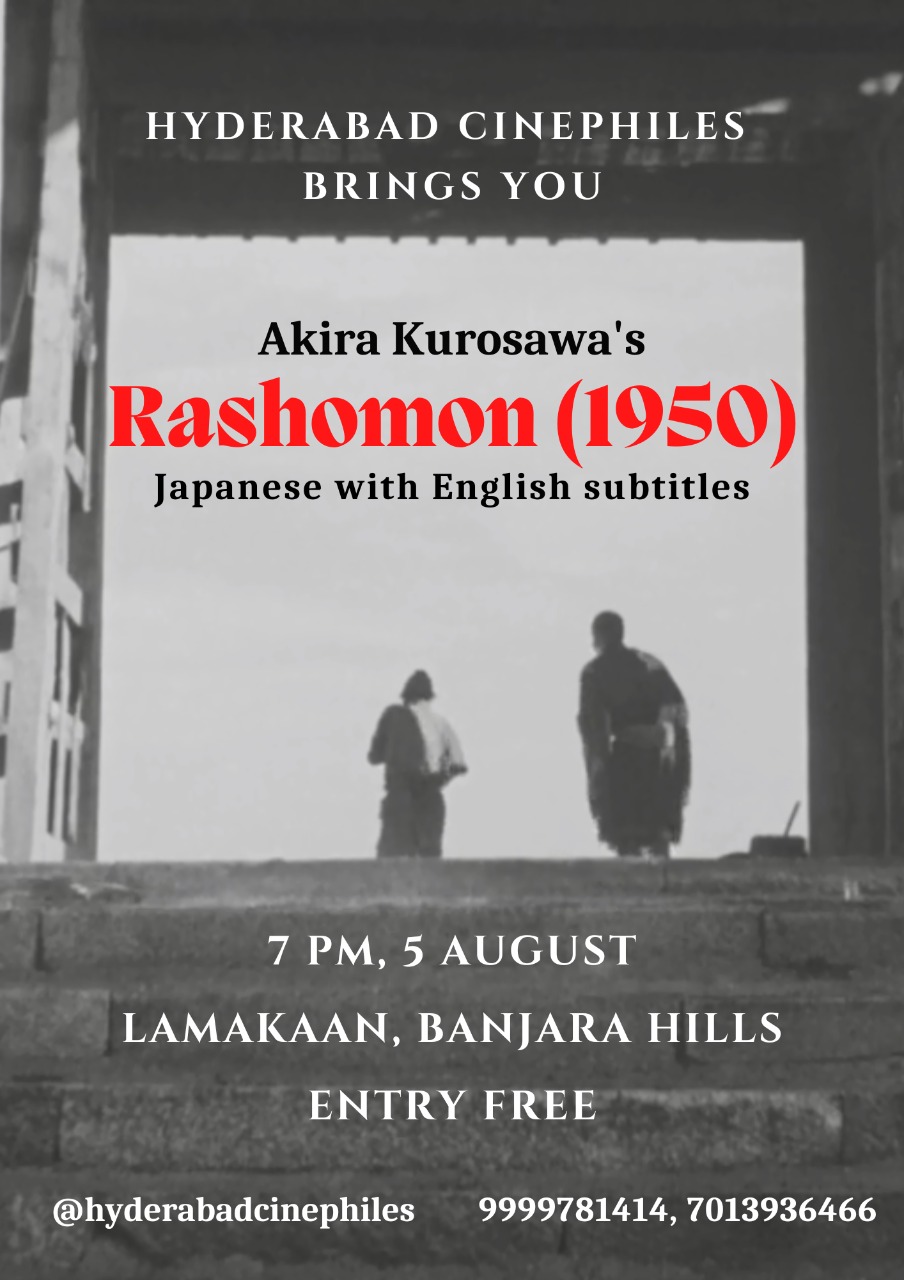 Japanese film Rashomon is widely considered to be one of the greatest film ever made. Directed and written by legendary filmmaker Akira Kurosawa, the film revolves around an incident of the death of a Samurai and the rape of his wife allegedly by a bandit in a jungle. Four different narrators (bandit, woman, the Samurai and a woodcutter) narrate the four different versions of the incident. The film does not explicitly bring out which version was closer to the reality and leaves it to audience to decide. During the discussion following the screening we will discuss about it as also various aspects of the craft of the movie.
Organizer
Hyderabad Cinephiles
Hyderabad Cinephiles is a group of cine enthusiasts based in Hyderabad. We have screened several movies in Lamakaan before.