Film Screening & Discussion
Movies
2.0 hrs
September 27, 2022 7:00 pm Tuesday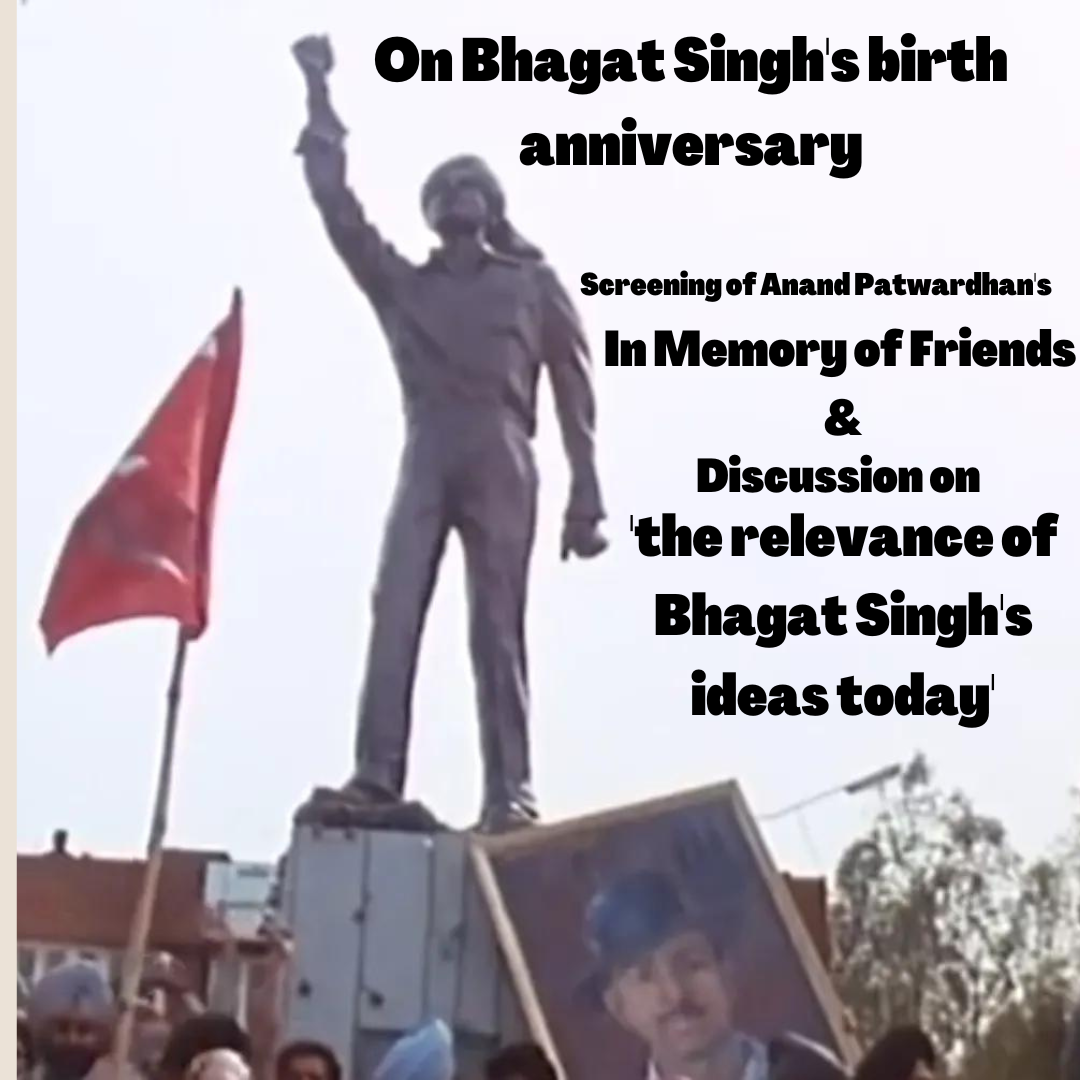 On Bhagat Singh's 115th birth anniversary, we will be screening Anand Patwardhan's documentary film 'In Memory of Friends' which shows how Bhagat Singh's revolutionary ideas helped the Sikh and Hindu communities to maintain communal harmony at the peak of Khalistan movement in the decade of 1980s. The screening will be followed by a discussion on 'the relevance of Bhagat Singh's ideas today'.
Organizer
Hyderabad Cinephiles
City-based group of enthusiasts of socially relevant films.