Screening of Battleship Potemkin
Movies
2.0 hrs
November 04, 2022 7:00 pm Friday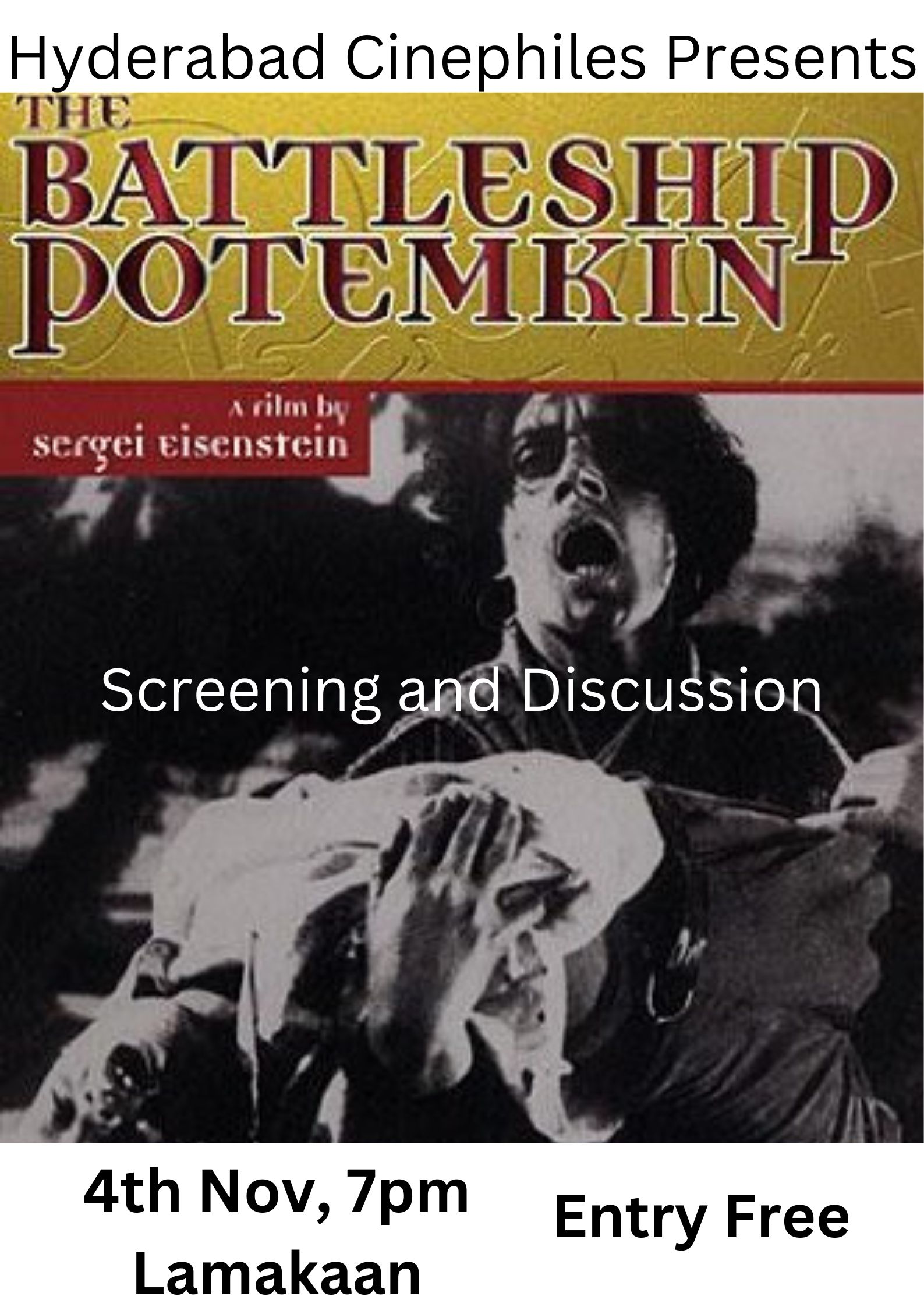 This is a revolutionary film in form, in political purpose and in subject matter, Eisenstein's 1925 Soviet classic focuses on a naval mutiny in the Black Sea during the unsuccessful 1905 revolution. Universally acknowledged as one of the greatest films ever made.
Organizer
Hyderabad Cinephiles
A collective of Cine enthusiasts who aim to lay the foundation of a People's Cine Movement in India.