Hum Aiseech Bolte!
Talk
1.0 hrs
January 31, 2023 6:30 pm Tuesday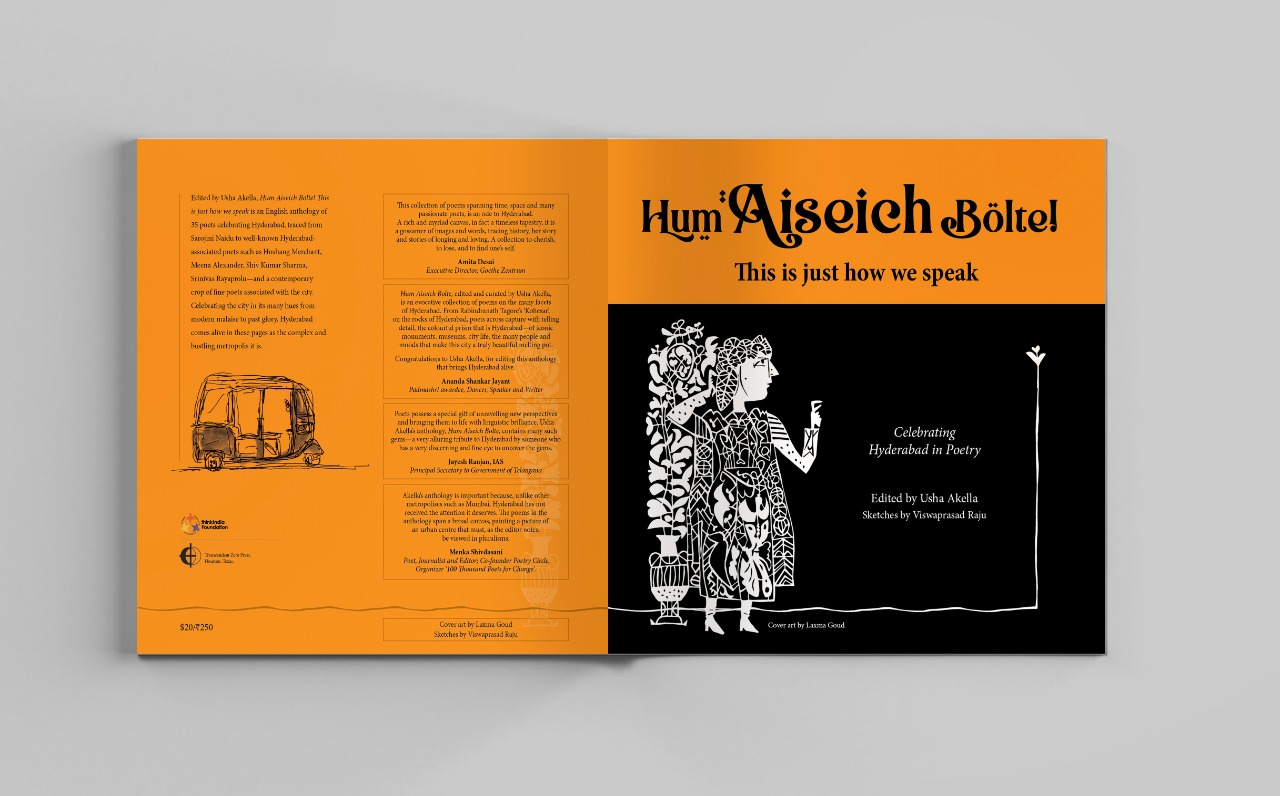 Hum Aiseech Bolte is a collection of poems celebrating and remembering Hyderabad, by a group of contemporary poets from the city, representing a wide range of backgrounds and experiences. Edited by US-based poet Usha Akella, the volume has contributions from 35 poets. This event will feature readings from several of these poets.
Organizer
Usha Raman
Usha Raman is a professor of media studies at the University of Hyderabad, and one of the poets whose work is featured in the volume.