Comedy Threesome
Play
0.5 hrs
January 29, 2023 8:00 pm Sunday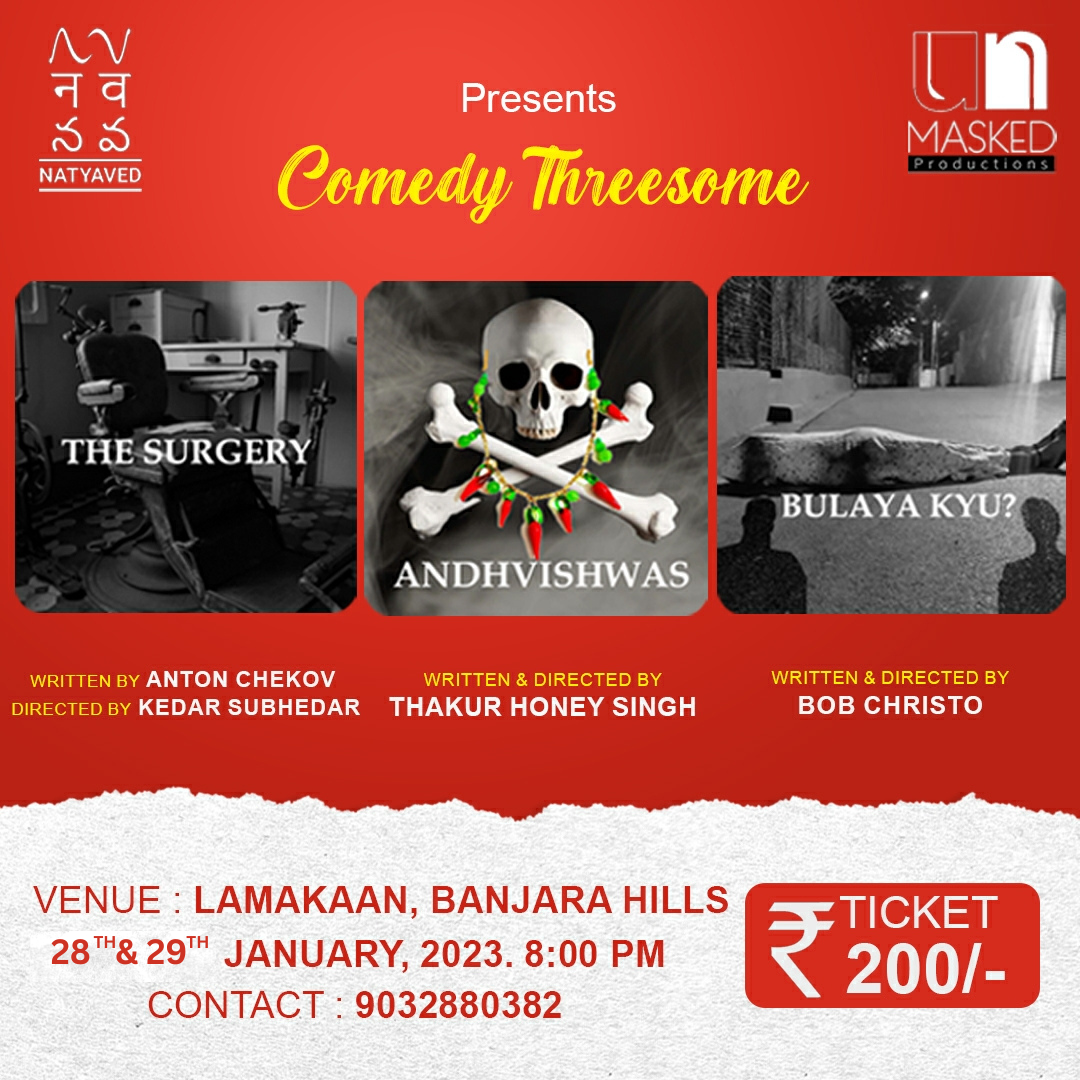 Natyaved in association with Unmasked productions presents an evening of Laughter the event being named ' Comedy Threesome' is a collage of three short short plays in the Comedy genre. Happening on 28th & 29th January 2023, 8:00 p.m.
The First Play is an adaptation of Anton Chekov' 'The Surgery', Directed by kedar subedar which is of farce comedy in nature, the play is set up in a Dentist clinic between a fake dentist and a priest which leads to a roller coaster ride between the two.
The Second Play of the evening is titled 'Andhvishwas', written and directed by Thakur Honey Singh which is a mixture of Farce and situational Comedy that revolves around a family with strong beliefs in superstitions what follows is chaos in the household when things go haywire.
The Third Play of the evening is titled 'Bulaya kyu?', written and directed by Bob Christo which is a Dark humour involving two friends who find a deadbody by the roadside, as the mystery unfolds things get awkwardly funny and extremely illegal.
Organizer
Natyaved
Natyaved is a relatively New Theatre group, based out of Hyderabad, started with an idea of creating a platform for new theatre aspirants, Natyaved is now a bunch of highly talented, enthusiastic artistes bringing to you a different experience of art and theatre.