Gaddar Memorial Gathering
Seminar
3.0 hrs
August 20, 2023 6:00 pm Sunday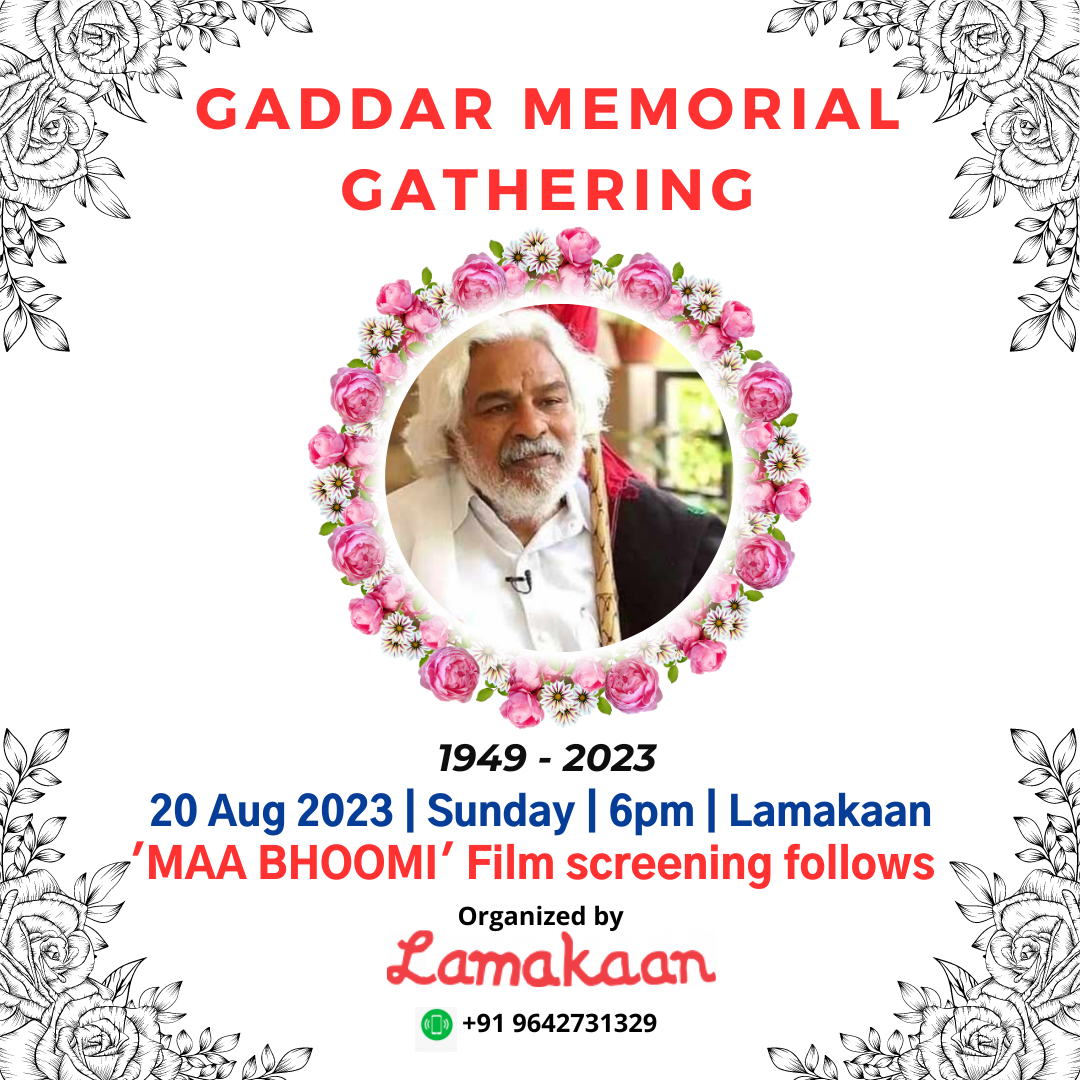 Lamakaan invites you to the Memorial Gathering of Balladeer Gaddar.
The following persons will speak: B. Narsing Rao, Film director N. Venugopal Rao, Veekshanam Editor, Prof Hargopal Prof. Kodandaram Prof. Surepally Sujatha Dr. Pasunoori Ravinder, Poet and Writer
Renowned Telangana folk singer and balladeer Gaddar, known for his revolutionary songs during the 1980s and later during the Telangana statehood agitation, passed away in Hyderabad on Sunday, August 6, due to ill health. He was 77.
Gummadi Vittal Rao (1949 – 6 August 2023), known as Gaddar, was an Indian poet, singer, and communist revolutionary. Gaddar was active in the Naxalite–Maoist insurgency and the movement for Telangana's statehood.
ALL ARE WELCOME!
Organizer
Lamakaan
Lamakaan, An Open Cultural & inclusive space in Hyderabad that promotes and presents the best of arts, literature, movies, theatre, debates, discussions, and dialogue with a commitment to being open and accessible.