Film screening
Movies
3.0 hrs
August 18, 2023 7:00 pm Friday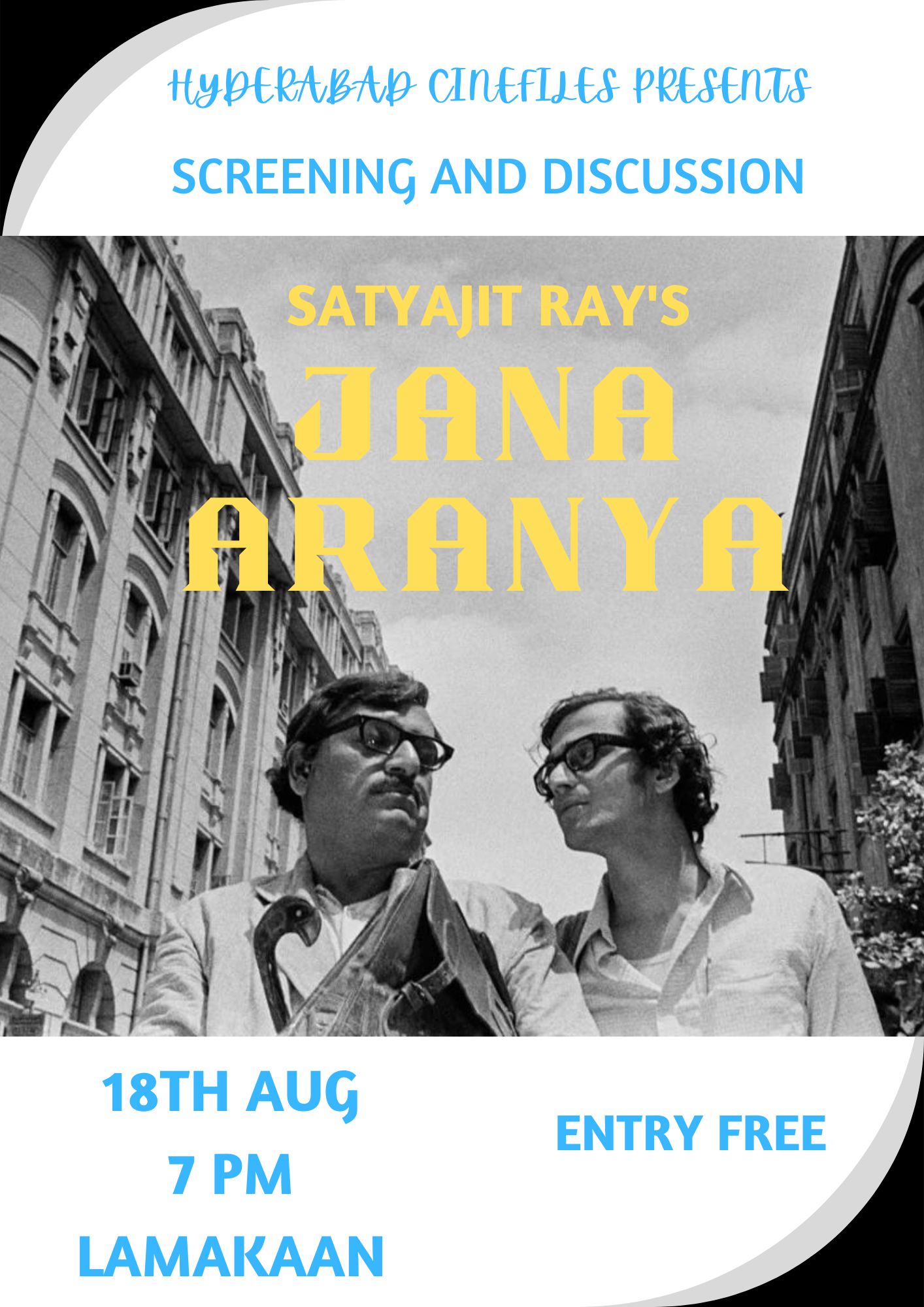 Considered the last of the Calcutta city series, the movie revolves around the journey of a youngster who comes out of a broken education system that does not work for students and teachers alike. He finds himself floundering in the dehumanizing world of unemployment, competition where lakhs of others are struggling too. To what he resorts to, in order to do well in the profession, to avoid being a factory worker and the reality of the business of middlemen is poignantly portrayed in the film.
Organizer
Hyderabad Cinephiles
A collective of Cine enthusiasts who aim to lay the foundation of a People's Cine Movement in India.