Digital Content Creators Meetup
Meeting
2.0 hrs
September 09, 2023 4:00 pm Saturday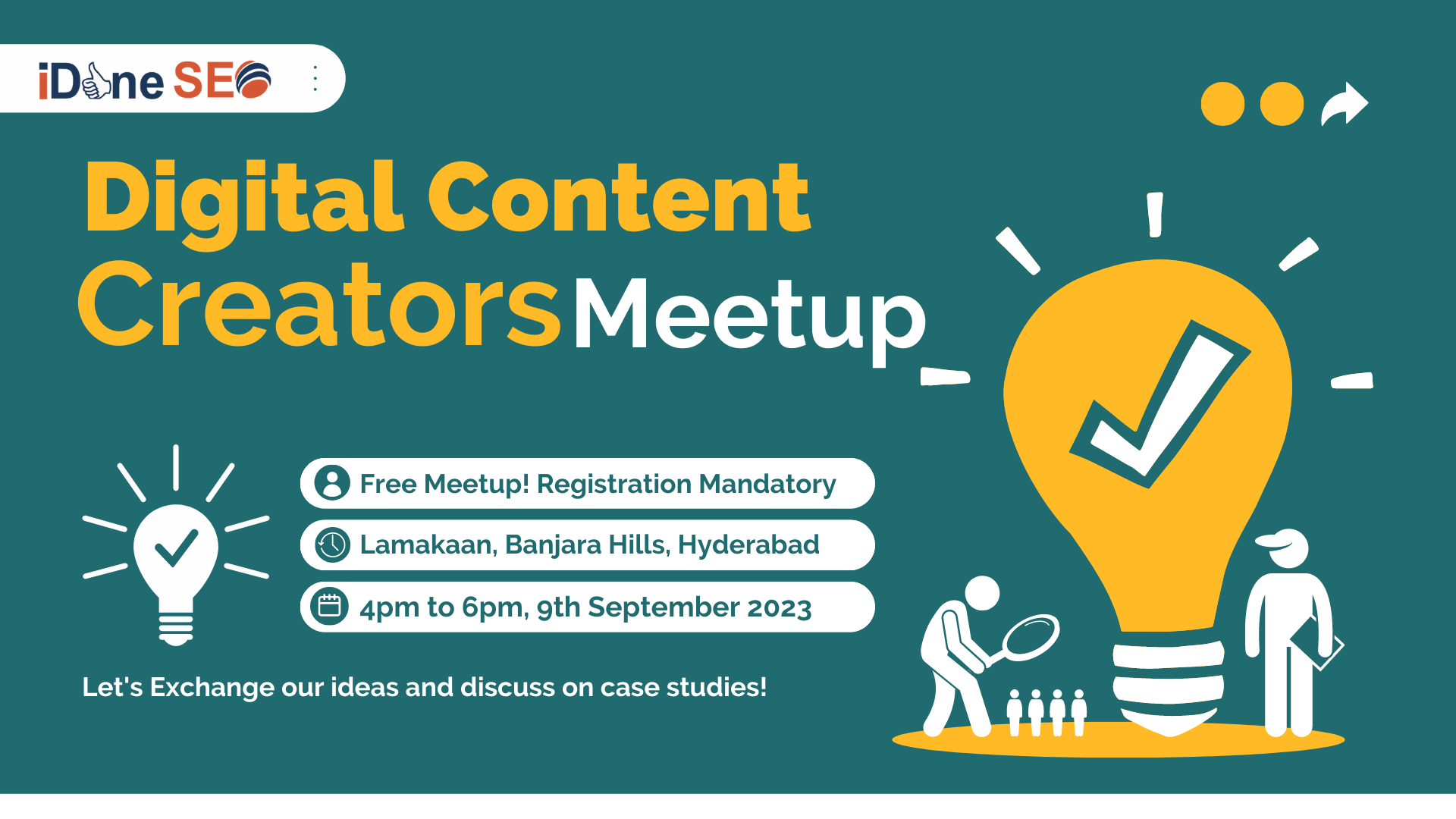 Hello!
Welcome to Bloggers, Youtubers, Influencers, all digital content creators to discuss on , Tips & Techniques on Instagram, Youtube, Blogging, ChatGPT, AI Marketing etc.
we will have networking meetup for 2 hours on September 9th, 4pm to 6pm.
It is Free Meetup. But Registration Mandatory @ https://lu.ma/content-creators-meetup
Let's Meet and exchange our ideas and discuss on case studies.
Welcome Indsutry Professionals, Experts and Startups who is into Social Media, AI Marketing, Digital Content Space.
About iDoneSEO
iDoneSEO is a peer to peer community of Digital Marketing Professionals and enthusiasts for knowledge and opportunity sharing.
Since 2012 iDoneSEO has proudly hosted the Digital Marketing Events in Hyderabad, India.
Conducted 100+ events including Summits, Seminars, Workshops and Networking Meetups for Business Owners and Marketing Professionals both Offline and Online.
Thank you, Chakri instagram.com/idoneseo
Organizer
Chakri
Hi, I am Digital Marketing Thought Leader,Community Builder. Goal is to make business should success in Online World and Create Talents in Digital Marketing Space.