Jananis Juliet Documenatry Film
Movies
1.5 hrs
September 29, 2023 7:00 pm Friday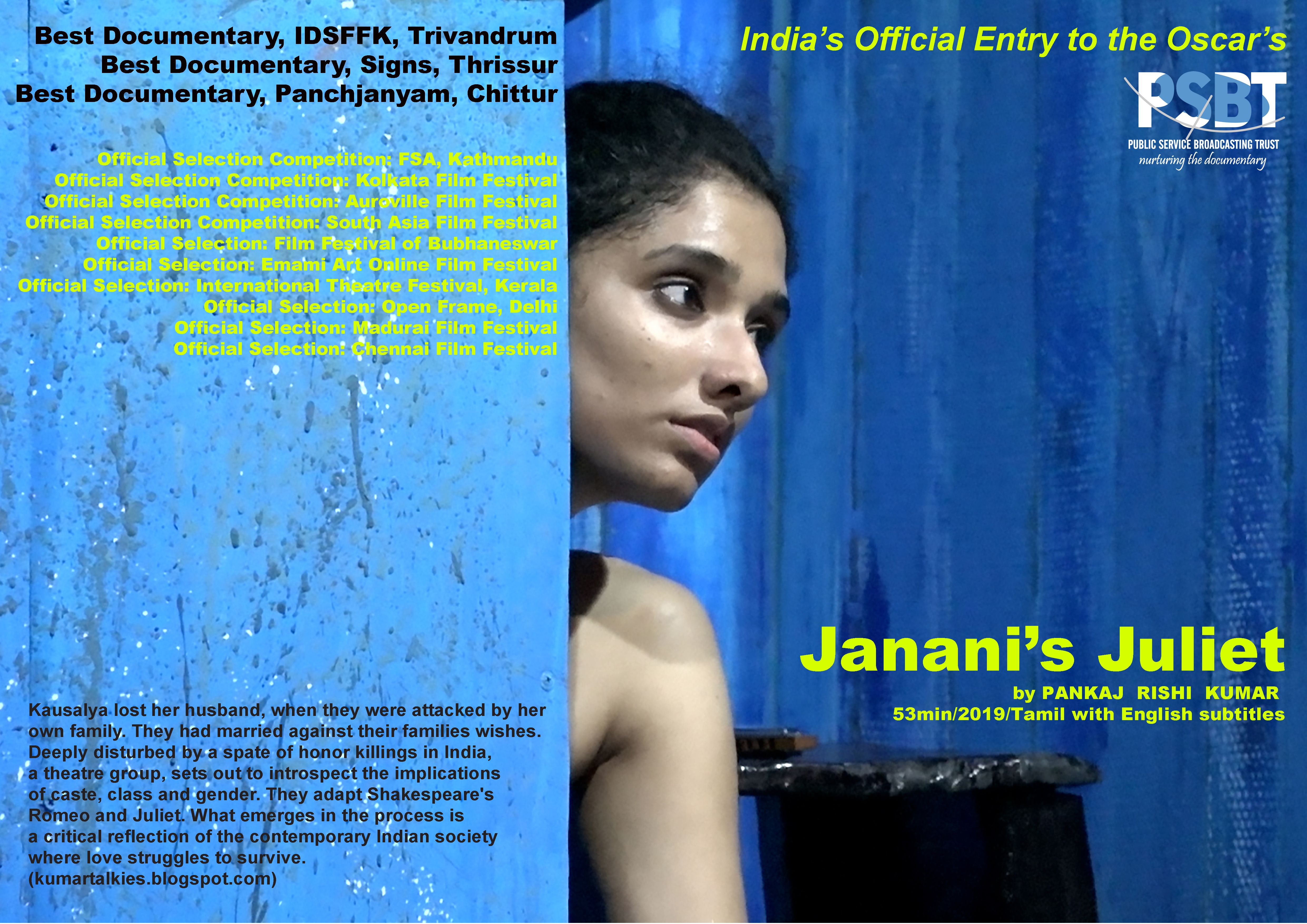 Lamakaan invites you to the screening of an Oscar-nominated Documentary film.
Film: Janani's Juliet | 2019 | 53min | Tamil with English Subtitles |
Director, Camera, Sound Design and Editing - Pankaj Rishi Kumar
Producer: PSBT
Synopsis: Kausalya lost her husband (Shankar) when her own family attacked them. They had married against their families' wishes. Deeply disturbed by a spate of honor killings in India, Indianostrum, a Pondicherry-based theatre group, sets out to introspect the implications of caste, class, and gender. They adapt Shakespeare's 'Romeo and Juliet'. What emerges in the process is a critical reflection and commentary on the contemporary Indian society where love struggles to survive.
About the Director: Pankaj Rishi Kumar subtly keeps introducing the layers of complexity into the film by weaving-in the making of the play, "Chandala". The dialogue between the theatre director and the actors to adapt the play into the Indian context works as a Greek chorus and keeps the viewer engaged. "You are Juliet's messengers to me," the director tells the women cast. As they dig deeper into their own psyche, we also question – why it was all about Romeo even in Shakespeare's time. Why do we not know more about Juliet? … A poetic, political exploration of love (Kavita & Nandan--thehindu.com
ALL ARE WELCOME!
Organizer
Lamakaan
Lamakaan is an open cultural & inclusive space in Hyderabad that promotes and presents the best of arts, literature, movies, theatre, debates, discussions, and dialogue with a commitment to being open and accessible.