Bazm e Sukhan
Urdu Poetry Presentation
2.0 hrs
September 06, 2023 6:30 pm Wednesday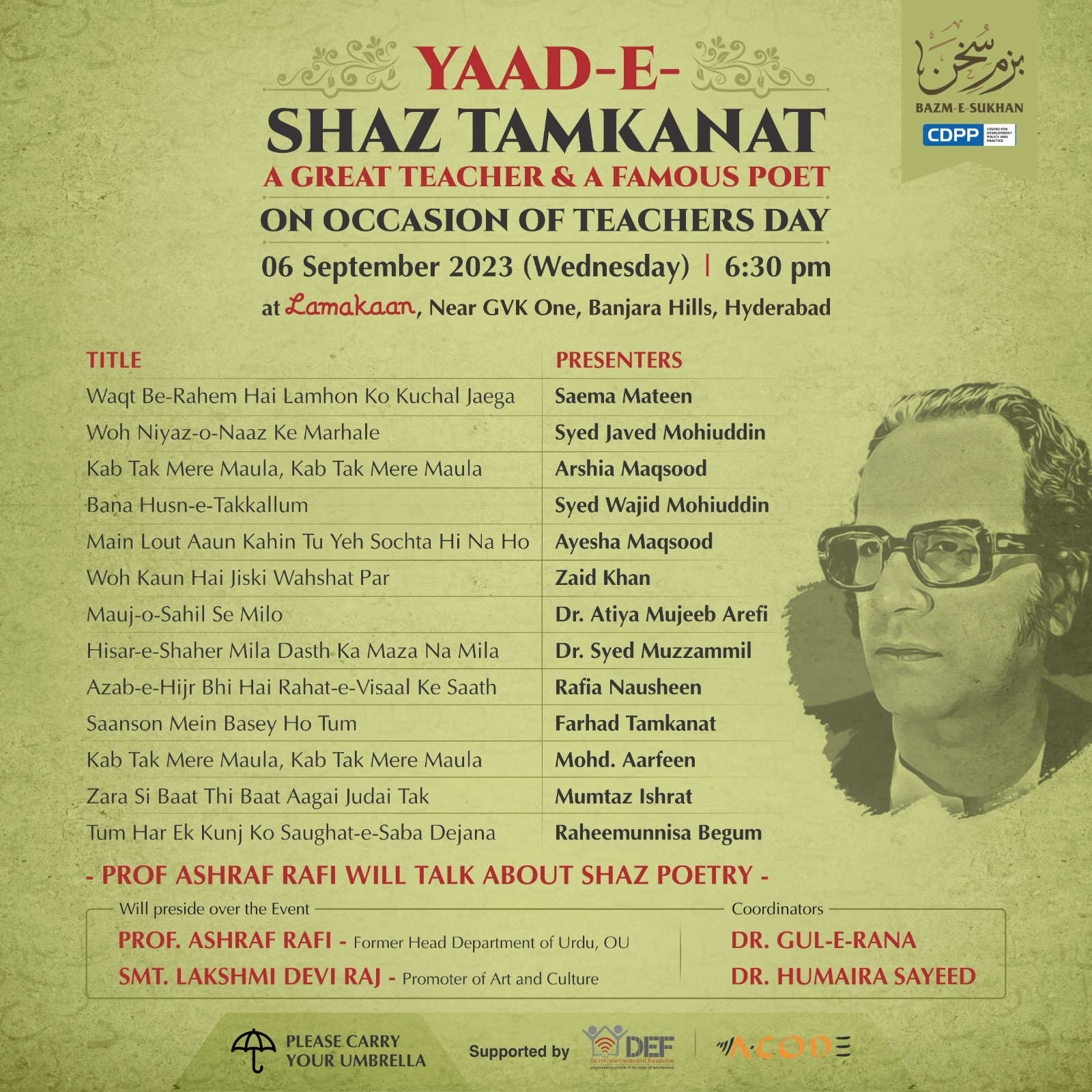 Bazm e Sukhan is a weekly gathering of those interested in Urdu literature. A bunch of people meet at least once a month physically at Lamakaan Urdu Poetry and Prose.
Each session usually focuses on one poet, or writer, or a particular aspect of the form, structure, or grammar of Urdu writing.
This month, the Bazm presents Yaad e Shaz Tamkanat, a great teacher and famous poet.
ALL ARE WELCOME!
Organizer
Lamakaan & CDPP
Lamakaan, An Open Cultural & inclusive space in Hyderabad that promotes and presents the best of arts, literature, movies, theatre, debates, discussions, and dialogue with a commitment to being open and accessible.